Greek Fest Plus 2018 – Entertainment – On 7th Street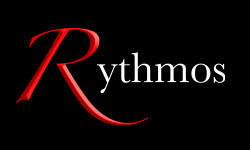 Enjoy the Greek music sounds of Rythmos, a well known Chicago Greek wedding band, led by Demetris Timoleontos, director, vocalist, instrumentalist,and composer. He creates fresh melodic sounds from his diverse musical background.
Vocal performer and entertainer, Xrysoula Timoleontos, activates and engages the audience. With early career performances in Chicago's Greek Town, she has cultivated a unique vocal style and blended with her dynamic persona. It is authentically of the Greek tradition.

This powerful duo together, creates an atmosphere of true Grecian musical rhythms, contemporary and traditional. Come and enjoy listening and dancing with Rythmos and the Church community, at Greek Fest Plus of Madison, as you would experience in a celebration in the old country.
---
Greek Fest Plus 2018 – Entertainment in the Kafeneion
– New This Year!!!
Accordionist Sergei Belkin will provide music representing a variety of traditions from Eastern and Western Europe and the Mediterranean. He will play to open each day of Greek Fest Plus 2018 in the Kafeneion, downstairs in the air conditioned Church hall.
Taste an ethnic pastry, sip a Greek Coffee, and sit and relax in cool air while listening to the musical sounds of talented classical accordionist Sergei Belkin.